Psychosis following COVID-19 vaccination
A 45-year-old male was extremely reluctant to be vaccinated but was pressured at his workplace. The patient's unusual behavior began within five days of receiving the one-dose Ad26.COV2.S adenoviral vector vaccine. He became anxious, suspicious, paranoid, disorganized and complained of headaches. No neurological deficits were found upon examination. Two weeks after the COVID-19 vaccination, persecutory delusions and delusions of reference led the patient to suicide attempt by stabbing himself in the abdomen. After abdominal surgery, the patient was admitted to the Clinic of Psychiatry. In addition to paranoid delusions, the psychiatric evaluation revealed intrapsychic tension and low affect modulation. After two weeks of treatment, the patient's condition improved. After 23 days of treatment in the Clinic, he was discharged without psychotic symptoms.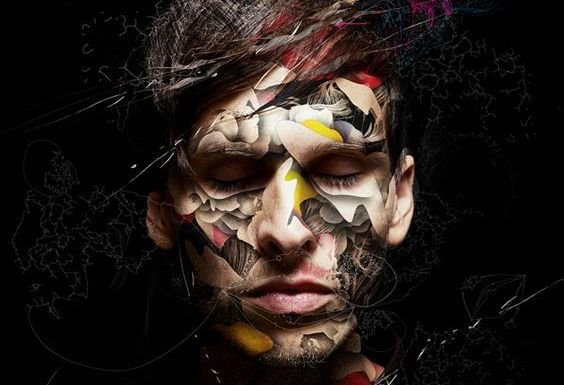 A 41-year-old male patient developed anxiety during the COVID-19 pandemic. Five days after the second dose of the BNT162b2 mRNA vaccine, he began to experience frontal headaches, pain in the left intercostal space, paresthesias on the left side of his body, as well as paranoid delusions and severe anxiety. No neurological deficits were found on examination and diagnostic tests (including magnetic resonance imaging (MRI) of the brain). The psychiatric examination, however, revealed a depressed, irritable mood and olfactory hallucinations. Psychopharmacological treatment included risperidone 4 mg/day and diazepam 15 mg/day, with regular psychotherapeutic support. He was discharged on request after four days with reduced psychotic symptoms but experiences a relapse 6 days later. deteriorate. This time his therapy was gradually changed to quetiapine 600 mg/d, olanzapine 30 mg/d, fluphenazine 5 mg/d, clonazepam 6 mg/d. After 10 days, the patient was discharged with complete remission of his psychotic symptoms.
A 35-year-old male patient developed mild depressive symptoms during the COVID-19 pandemic. Three days after receiving the first dose of the BNT162b2 mRNA vaccine, the patient began to complain of headaches and paraesthesia in his legs. He also had syncope and was examined by a neurologist, who found no deficit. Two weeks later, he visited the psychiatric emergency room twice because of persecutory delusions and delusions of reference. He was treated with the following, gradually increased, therapy: olanzapine 20 mg/day, haloperidol 15 mg/day, promazine 300 mg/day, valproic acid 1500 mg/day, and diazepam 30 mg/day. After one month of hospitalization, the patient was discharged with partial remission of his psychotic symptoms.
Another article described a 45-year-old male, who developed anxiety, nonspecific fear, and insomnia as the prodromal phase of psychosis immediately after the second injection of an mRNA COVID-19 vaccine. Starting from the second week, he manifested delusions of persecution, delusions of influence, thoughts insertion, and delusional behavior, culminating in the suicide attempt. The duration of psychosis was eight weeks, and symptom reduction was observed only after the gradual administration of antipsychotics over four weeks. The psychological assessment of the patient demonstrated the endogenous type of thinking; additionally, the patient had schizoid and paranoid personality traits strongly associated with schizophrenia.
REFERENCES
Borovina T, Popović J, Mastelić T, Sučević Ercegovac M, Kustura L, Uglešić B, Glavina T. First Episode of Psychosis Following the COVID-19 Vaccination-A Case Series. Psychiatria Danubina. 2022 Jul 5;34(2):377-80.
Renemane L, Vrublevska J, Cera I. First Episode Psychosis Following COVID-19 Vaccination: a Case Report. Psychiatr Danub. 2022 Sep;34(Suppl 8):56-59. PMID: 36170703.