New-onset acute psychosis post-vaccination and infection
A Case report published today describes new-onset acute psychosis as a manifestation of lupus cerebritis following concomitant COVID-19 infection and vaccination.
A 26-years old female with a family history of a mother diagnosed with schizophrenia, and no personal medical or psychiatric history, was diagnosed with mild COVID-19 infection four days after receiving the second dose of Pfizer-BioNTech COVID-19 vaccine.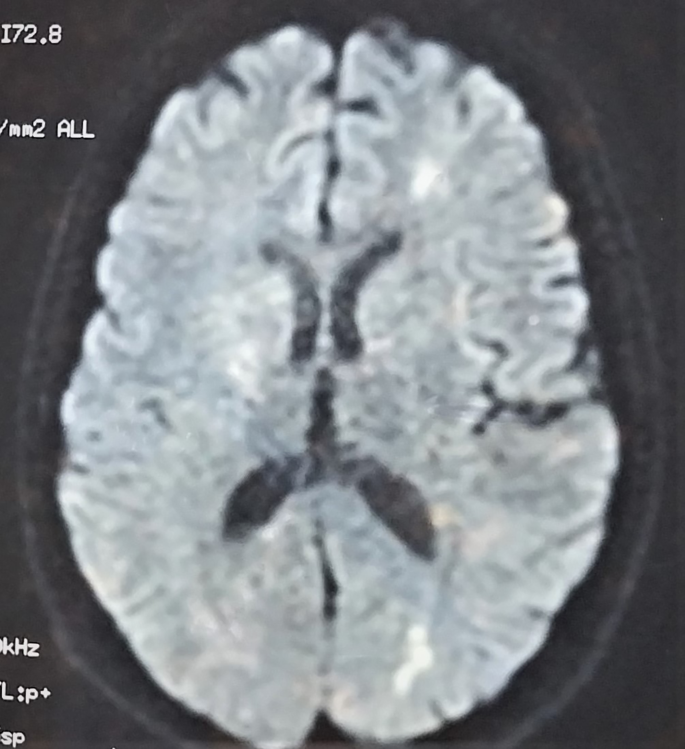 She was asymptomatic when she received the COVID-19 vaccine. Two weeks later, she presented to the emergency department with chest pain, where physical examination revealed a heart rate of 110/min. A cardiac ultrasound examination showed a pericardial effusion suggestive of pericarditis. She was started on aspirin and colchicine, with a slow recovery.
One month after receiving the vaccine, she presented to the psychiatric emergency department with acute psychomotor agitation, incoherent speech and total insomnia evolving for five days. She was firstly diagnosed with a brief psychotic disorder according to the DSM-5, and was prescribed risperidone (2 mg/day). On the seventh day of admission, she reported the onset of severe asthenia with dysphagia.
Physical examination found fever (body temperature of 40 degrees Celsius), tachycardia (heart rate of 123 beats/min), and multiple mouth ulcers. Thoracic auscultation found normal lung and heart sound. A second neurological evaluation revealed a dysarthria with left hemiparesis, evoking an acute stroke. Another psychiatric examination found a concomitant relapse of psychiatric symptoms. On laboratory tests, she had severe acute kidney failure, proteinuria, high CRP values, and pancytopenia. Infectious investigation was negative. The SARS-CoV-2 PCR with nasopharyngeal swab was negative. Chest X-ray showed bilateral pleural effusion. Immune tests identified the presence of antinuclear antibodies. The anti-ENA (extractable nuclear antigen) antibody screen showed strongly positive anti-SSA, anti-Ro52, anti-SSB, as well as weakly positive anti-nucleosome, and anti-histone antibodies. Brain magnetic resonance imaging (MRI) revealed hyperintense signals in the left fronto-parietal lobes and the cerebellum (Figure).
The patient was diagnosed with systemic lupus erythematosus (SLE) and put on anti-SLE drugs and antipsychotics, with a favorable evolution.
REFERENCE
Fekih-Romdhane, F., Ghrissi, F., Hallit, S. et al. New-onset acute psychosis as a manifestation of lupus cerebritis following concomitant COVID-19 infection and vaccination: a rare case report. BMC Psychiatry 23, 419 (2023). https://doi.org/10.1186/s12888-023-04924-4
Received: 01 February 2023; Accepted: 03 June 2023; Published: 12 June 2023